Ho Chi Minh City is one of the best cities in the world for street food. Every stall has a signature dish, and no experience says 'Saigon' more than a bumpy scooter ride between the many food stands in the city. Here are some great places to grab a bite.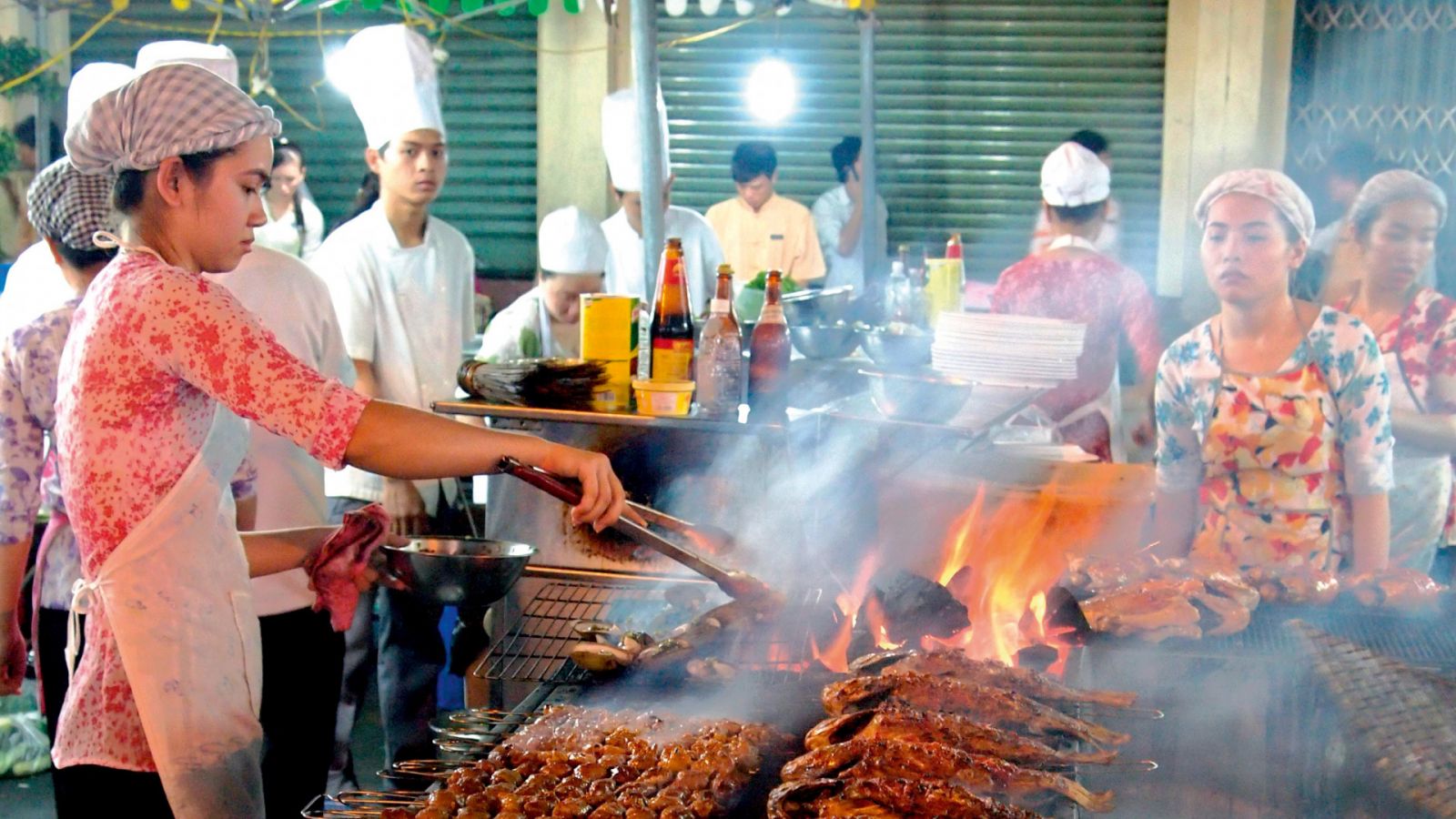 Lined with restaurants spilling out onto the sidewalk, this is street-food central, with lots of sizzling outdoor grills and bubbling vats of aromatic treats working their magic in an atmosphere of joyful conviviality. Snails are a speciality here, cooked in a variety of ways – in coconut milk, with morning glory (a local vegetable) or covered in chilli. Ốc Oanh is among the most famous joints; however, have a wander around and go where the regulars seem to be congregating.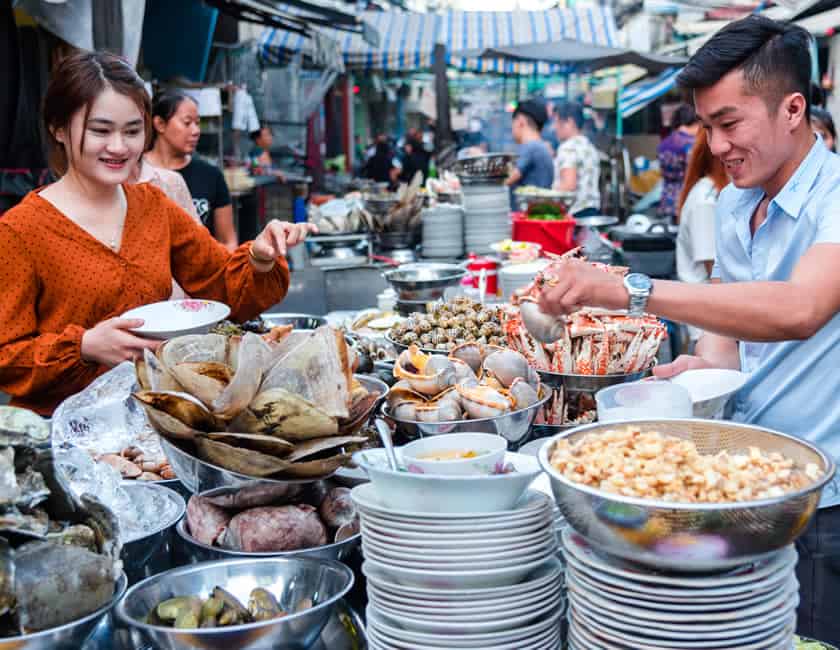 District 4, Ho Chi Minh City, Vietnam
This historic market in District 1 is as good for eating and people-watching as it is for shopping (there are tacky souvenirs and fashion fakes aplenty). The many food stalls vie for your attention with delicious-smelling specialities ranging from filled bao buns to punchy green soups served in plastic bowls. It's not to be confused with the nearby Bến Thành Street Food Market (26-28-30 Thủ Khoa Huân), although this hipper, more sanitised, food hall also has plenty to offer, especially if you're looking for a gentle intro to Vietnamese street food.
Banh Xeo 46A
This sweet little spot in District 1 specialises (albeit not exclusively) in bánh xèo – 'sizzling pancakes' with turmeric, cooked in skillets and filled with the likes of pork, shrimp, mung beans and vegetables, according to taste. Be careful not to over-order – the regular-size crêpes can be big enough for two.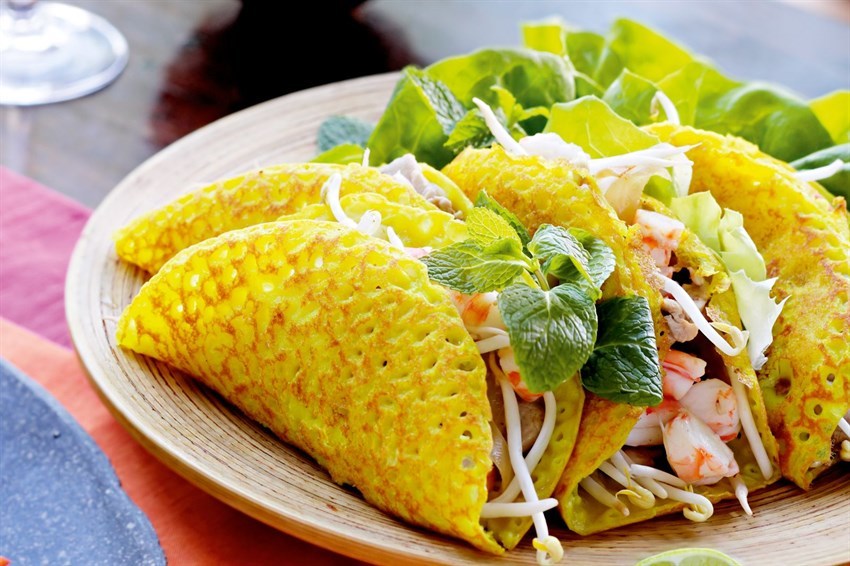 46A Dinh Cong Trang, Ho Chi Minh City, Vietnam
Nam Giao 
Another standout in hectic District 1, tucked away down an alley near Bến Thành Market, is Nam Giao – a long-established restaurant revered for its street-food dishes. Don't miss the cơm hến (rice with baby clams and shrimp sauce) or the gooey bánh bèo (a steamed rice cake with a crispy shrimp topping)
136/15 Le Thanh Ton, Ho Chi Minh City, Vietnam
Quán Thúy
Of the two basic, similarly named joints famed for their crab dishes, which are located within a few metres of each other in the evolving Bình Thạnh district (which is popular with immigrants), this one receives the most plaudits. That said, there's not that much in it when it comes to price or quality, so by all means, head down to Quán 94 if this place is full. Expect everything from gleaming whole steamed crabs to crab soup, crab fried noodles and crab-stuffed spring rolls.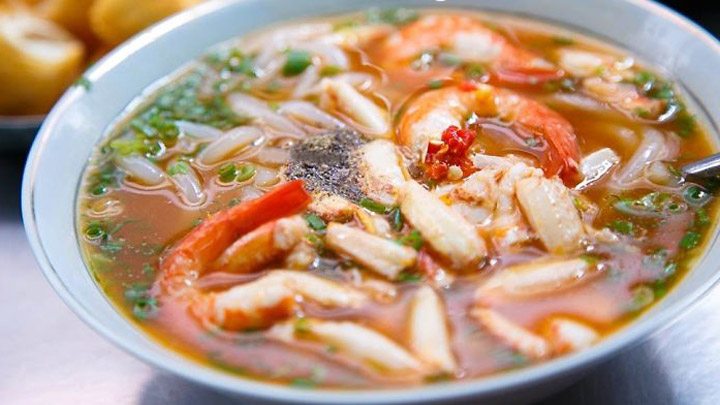 Try a bowl of 'bánh canh cua' – crab noodle soup, 84 Dinh Tien Hoang Street, Ho Chi Minh City, Vietnam
Phan Văn Hân Street
This long and narrow thoroughfare is the place to have something to eat among students from local universities in an intimate, lively and unpretentious atmosphere beneath naked fluorescent lights. Many of the stalls, some set up on residents' very doorsteps, focus on snails and shellfish, although there's a vast array to choose from in terms of street-food classics, including bột chiên (fried rice-flour cakes).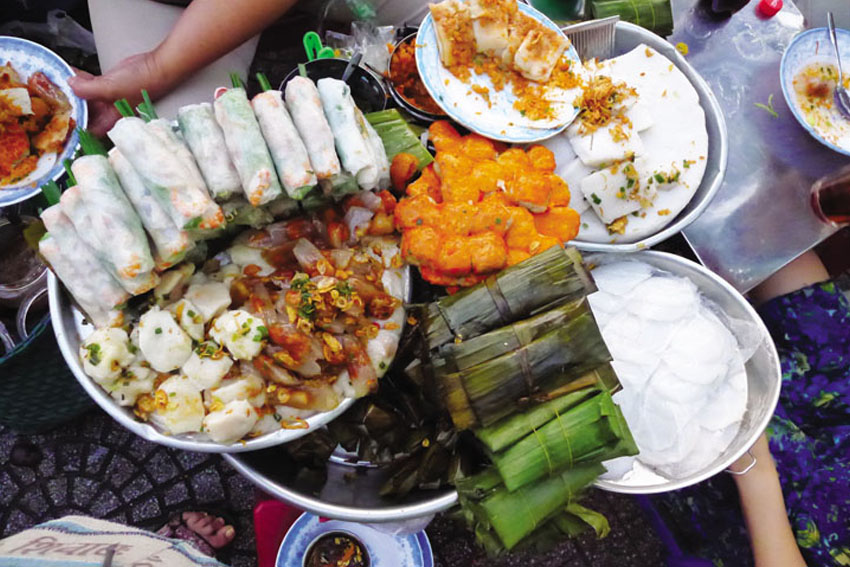 Bình Thạnh District, Ho Chi Minh City, Vietnam